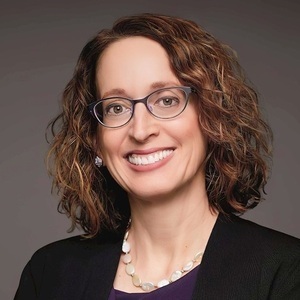 Ayelet Fishback
Special guest
Ayelet Fishbach studies social psychology, management and consumer behavior. She is the past president of the Society for the Science of Motivation and the International Social Cognition Network, and the author of GET IT DONE: Surprising Lessons from the Science of Motivation.
Fishbach is an expert on motivation and decision making. Her groundbreaking research on human motivation has won the Society of Experimental Social Psychology's Best Dissertation Award and Career Trajectory Award, and the Fulbright Educational Foundation Award. She further recieved the Provost's Teaching Award from the University of Chicago.
Fishbach's research has been published in many journals, including Nature, Psychological Review, Psychological Science, Journal of Consumer Research, Journal of Experimental Psychology: General, Journal of Marketing Research, and the Journal of Personality and Social Psychology. Her research is regularly featured in the media, including the New York Times, Financial Times, WSJ, CNN, and NPR.
Fishbach earned a bachelor's degree with distinction in psychology in 1992, a master's degree summa cum laude in psychology in 1995, and a PhD magna cum laude in psychology in 1999, all from Tel Aviv University. She joined the Chicago Booth faculty in 2002.
Ayelet Fishback has been a guest on 1 episode.
August 31st, 2022 | 47 mins 44 secs

assessment, ayelet fishbach, culture, emotions, goals, habits, happiness, meaning, philosophy, psychology, purpose, reasoning, self-regulation, social psychology, society, wendy wood, wisdom

What does goal-setting have to do with wisdom and how do we pick wise goals? Ayelet Fishbach joins Igor and Charles to discuss the dangers of moving too swiftly from planning-mode to action-mode, how to compromise across multiple goals, and why we need to rethink our relationships with vegetables! Igor underscores the importance of thinking of wisdom as a process rather than an outcome, Ayelet encourages us to change our situation rather than ourselves, and Charles learns the benefits of approaching a choice as if you'd make it 100 times. Welcome to Episode 49.