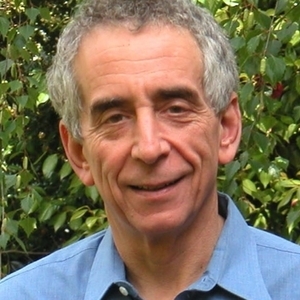 Barry Schwartz
Special guest
Barry Schwartz is an emeritus professor of psychology at Swarthmore College and a visiting professor at the Haas School of Business at Berkeley. He has spent forty years thinking and writing about the interaction between economics and morality. He has written several books that address aspects of this interaction, including The Battle for Human Nature, The Costs of Living, The Paradox of Choice, Practical Wisdom, and most recently, Why We Work. The Paradox of Choice was named one of the top business books of the year by both Business Week and Forbes Magazine, and has been translated into twenty-five languages. Schwartz has written for sources as diverse as The New York Times, The New York Times Magazine, the Chronicle of Higher Education, Slate, Scientific American, The New Republic, the Harvard Business Review, and the Guardian. He has appeared on dozens of radio shows, including NPR's Morning Edition, and Talk of the Nation, and has been interviewed on Anderson Cooper 360 (CNN), the PBS News Hour, The Colbert Report, and CBS Sunday Morning. Schwartz has spoken three times at the TED conference, and his TED talks have been viewed by more than 16 million people.
Barry Schwartz has been a guest on 1 episode.
December 28th, 2018 | 58 mins 40 secs

aristotle, barry schwartz, character, feedback, free-rider, freelancers, idea technology, incentives, money, practical wisdom, rules, salary, virtue ethics, wisdom, work, workplace

Can we design our workplaces to generate wiser behaviour? Why do we work anyway, and would we still work if we didn't get paid? Do employers even want their employees to develop wisdom? Barry Schwartz joins Igor and Charles to discuss how Aristotle's Practical Wisdom applies in the 21st Century, the reasons why we work, idea technology, the unintended consequences of rules-based systems, and the moral dangers and limits of incentives. Igor proposes the idea of algorithm-based wise machines, Barry suggests companies hire for character rather than skill, and Charles learns why, in wiser work places, the cost of free-riders may well be a price worth paying. Welcome to Episode 11.