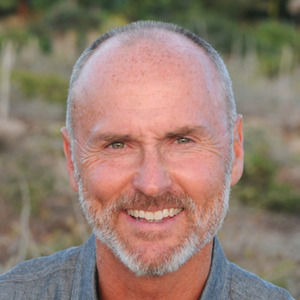 Chip Conley
Special guest
The iconic boutique hotelier who helped Airbnb's founders turn their fast-growing tech start-up into a global hospitality brand, Chip Conley is a New York Times bestselling author whose manifesto on ageism, Wisdom@Work: The Making of a Modern Elder, is inspired by his experience of being both a mentor and an intern in his 50s. After selling the company he started as a rebel entrepreneur at age 26, Joie de Vivre Hospitality, Chip wasn't sure what was next. He could have retired at age 52. But the young founders of Airbnb came calling. He served as Airbnb's Head of Global Hospitality & Strategy for four years — while also being CEO Brian Chesky's mentor — and continues today as a Strategic Advisor to the company's leadership. While writing Wisdom@Work, Chip was inspired to build the world's first "midlife wisdom school," the Modern Elder Academy, with a 3-acre oceanfront campus in Baja California Sur, Mexico. Chip is an active mentor to six young CEO founders in the hospitality/tech world, and serves on the board of Encore.org and the advisory board for the Stanford Center on Longevity. He believes curiosity is the elixir of life and started learning Spanish and surfing at age 58.
Chip Conley has been a guest on 1 episode.
April 6th, 2020 | 53 mins 42 secs

abraham maslow, age diversity, ageism, airbnb, baby boomer, brian chesky, burning man project, chip conley, curiosity, emotions, gavin newsom, governor of california, happiness, intergenerational housing, meaning, middlescence, midlife wisdom school, modern elder, modern elder academy, peter drucker, philosophy, psychology, purpose, reasoning, sandwich generation, social science, stanford center on longevity, u-curve of happiness, viktor frankl, well being, wisdom, wisdom @ work: the making of a modern elder

Though there is a lot of talk about diversity in the workplace, "age diversity" is often overlooked. Might there even be an emerging mission-critical role for wise elders in the world's most cutting-edge tech companies? Hospitality maverick and Airbnb Strategic Advisor Chip Conley joins Igor and Charles to discuss the U-Curve of happiness, the surprises and challenges of mentoring billionaire CEOs and State Governors, the potential of intergenerational housing, the emergence of a new generation of wisdom workers, and his new project to build the world's first midlife wisdom school - The Modern Elder Academy. Igor seeks new solutions for the stressed 'sandwich generation', Chip highlights the importance of curiosity at work and how mentoring and interning often go hand-in-hand, and Charles picks Chip's brain on how to make wisdom more hip and sexy. Welcome to Episode 27.