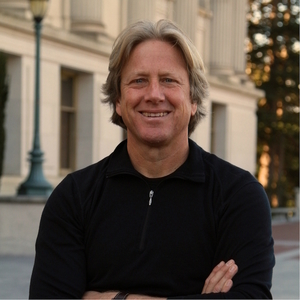 Dacher Keltner
Special guest
Dacher Keltner is a professor of Psychology at UC Berkeley and faculty director of the Greater Good Science Center (greatergood.berkeley.edu). Dacher's research focuses on the functions of emotional experience and expression, in particular states such as compassion, awe, love, and embarrassment, as well as power, social class, and inequality. Dacher is the co-author of two textbooks, Born to Be Good: The Science of a Meaningful Life, The Compassionate Instinct, The Power Paradox: How We Gain and Lose Influence, and most recently Awe: The New Science of Everyday Wonder and How It Can Transform Your Life. Dacher has won many research, teaching, and service awards, and consulted for Pinterest, the Sierra Club, for Pixar's Inside Out, and for the Center for Constitutional Rights in its work to outlaw solitary confinement.
Dacher Keltner has been a guest on 2 episodes.
August 29th, 2023 | 50 mins 8 secs

awe, awe walk, dacher keltner, emotions, happiness, horror, meaning, meta awareness, moral beauty, philosophy, psychology, purpose, reasoning, social science, terror, uc berkeley, well being, wisdom

Have we overlooked a major source of awe, right under our collective noses? Dacher Keltner returns to the On Wisdom studio to discuss his new book "Awe: The New Science of Everyday Wonder and How It Can Transform Your Life", the power of moral beauty, the desire for connection, and the importance of wandering. Igor suggest that awe can also entail feelings of terror, Dacher reflects on the perils of awe being used against us, and Charles shares his experience of an awe walk-around-the-bloc. Welcome to Episode 56.

August 20th, 2019 | 58 mins 8 secs

admiration, appraisal theory of emotion, awe, constructionist theory of emotion, culture, darwin, ehrfurcht, emodiversity, fear, jon haidt, psychology, social psychology, wisdom

What exactly is 'awe' and does it bring us, as individuals or as a society, any benefit? Dacher Keltner joins Igor and Charles to discuss why Canadians feel differently about awe than the Chinese, how to take an 'awe walk', why emotions vary across historical time, and the importance of experiencing diverse emotions and how to balance them, while the 'Dacher-Guesses-Emotions' game reveals the alarmingly fine line between disgust and desire. Igor digs into controversies over different theories of emotion, Dacher talks of inequality and elation as the new frontiers of social psychology, and Charles learns that awe may play a key role in the very process of scientific discovery itself. Welcome to Episode 20.