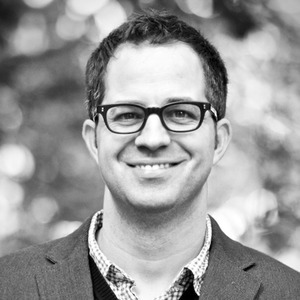 Jay Van Bavel
Special guest
Jay Van Bavel is an Associate Professor of Psychology & Neural Science at New York University, an affiliate at the Stern School of Business in Management and Organizations, and Director of the Social Perception and Evaluation Lab. He completed his PhD at the University of Toronto and a postdoctoral fellowship at The Ohio State University before joining the faculty at NYU in 2010. He received the NYU Golden Dozen Teaching Award for teaching courses on Social Psychology, Social Neuroscience, Attitudes and Evaluation, Intergroup Relations, Group Identity, Moral Psychology, Professional Development, as well as Introduction to Psychology.
From neurons to social networks, Jay's research examines how collective concerns—group identities, moral values, and political beliefs—shape the mind and brain. This work addresses issues of group identity, social motivation, cooperation, implicit bias, moral judgment and decision-making, and group regulation from a social neuroscience perspective. His research team studies these issues using a social neuroscience approach, that incorporates neuroimaging, lesion patients, social cognitive tasks, large-scale surveys, and linguistic analysis of social media posts.
Jay has published 80 academic publications and written research essays in The New York Times, Scientific American, Wall Street Journal, Quartz, and the Washington Post. He is also writes a mentoring column, entitled Letters to Young Scientists, for Science Magazine. His work has been in academic papers as well as in the US Supreme Court. He has also given talks at dozens of the Psychology Departments and Business Schools, as well as academic conferences, professional events, and non-academic organizations.
This research has received several awards, including the Young Investigator Award for distinguished contributions in social neuroscience from the Society for Social Neuroscience, the Young Scholars Award for outstanding achievements in social and personality psychology from the Foundation for Personality and Social Psychology, the Janet T. Spence Award for Transformative Early Career Contributions from the Association for Psychological Science and the F.J. McGuigan Early Career Investigator Prize from the American Psychological Foundation.
Jay's work has been generously supported by the National Science Foundation, Russell Sage Foundation, American Psychological Foundation, Society for Personality and Social Psychology, Social Sciences and Humanities Research Council, John Templeton Foundation, Society for the Psychological Study of Social Issues, How I Decide Foundation, and New York University, as well as grants and fellowships awarded to his students and postdocs.
Jay Van Bavel has been a guest on 1 episode.
June 29th, 2019 | 1 hr 3 mins

bias, culture, echo chambers, jay van bavel, mathematics, moral-emotional language, motivated reasoning, neuroscience, off-ramps, partisanship, perception, polarisation, politics, psychology, social media, social psychology, superheroes, wisdom

How did politics get so damn polarised? Jay Van Bavel joins Igor and Charles to discuss political polarisation, the partisan brain, the inexorable rise of superheroes in dark times, the misperceptions of polarisation levels, and how to reach out to other tribes. Igor highlights the partisanship-transcending benefits of a Watchmen-style alien invasion, Jay proposes the judicious use of 'off-ramps' when engaging with loved-ones from across the political divide, and Charles learns that even the abstract purity of Mathematics is not immune from the tentacles of partisanship when guns are involved. Welcome to Episode 18.