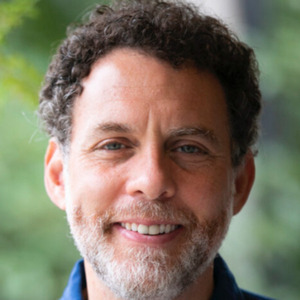 Joshua Greene
Special guest
Joshua D. Greene is Professor of Psychology and a member of the Center for Brain Science faculty at Harvard University.
Much of his research has focused on the psychology and neuroscience of moral judgment, examining the interplay between emotion and reason in moral dilemmas. More recent work studies critical features of individual and collective intelligence. His current neuroscientific research examines how the brain combines concepts to form thoughts and how thoughts are manipulated in reasoning and imagination. His current behavioral research examines strategies for improved social decision-making and the alleviation of intergroup conflict. Other interests include effective altruism and the social implications of advancing artificial intelligence.
His honors include the Stanton Prize from the Society for Philosophy and Psychology and Harvard's Roslyn Abramson Award for teaching. He has been voted a "Favorite Professor" by several of Harvard College's graduating classes.
Greene studied philosophy at Harvard (A.B., 1997) and Princeton (Ph.D., 2002), where he worked with David Lewis and Gilbert Harman. From 2002 to 2006 he trained as a postdoctoral researcher with Jonathan Cohen in the Neuroscience of Cognitive Control Lab and at the Center for the Study of Brain, Mind, and Behavior, which is now the Princeton Neuroscience Institute.
Greene is the author of Moral Tribes: Emotion, Reason, and the Gap Between Us and Them.
Photo Credit: Stephanie Mitchell, Harvard University
Joshua Greene has been a guest on 1 episode.
October 9th, 2022 | 57 mins 28 secs

culture, dual process theory, effective altruism, emotions, giving multiplier, happiness, joshua greene, meaning, moral tribes, no cognitive miracles principle, pandemic, philosophy, psychology, purpose, reasoning, social psychology, society, trolley problems, wisdom, wisdom of repugnance, yuck factor

To give to both your favourite charity and a super-effective charity recommended by experts, visit Giving Multiplier:
https://givingmultiplier.org/invite/ONWISDOM

Can insights from moral psychology increase donations to more effective charities? Joshua Greene joins Igor and Charles to discuss ventilator allocation and other pandemic-related trolley problems, deep pragmatism, the dual process theory of moral judgement, and the power of the veil of ignorance. Igor gets excited about the role of metacognition for wisdom, Joshua reveals in what contexts we feel more comfortable pushing a fat man off a bridge, and Charles learns that when it comes to unfamiliar moral problems, we should not expect cognitive miracles! Welcome to Episode 50.

To give to both your favourite charity and a super-effective charity recommended by experts, visit Giving Multiplier:
https://givingmultiplier.org/invite/ONWISDOM