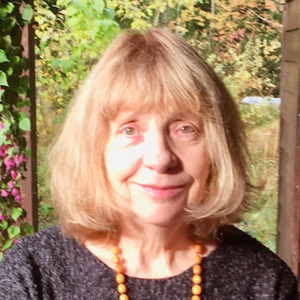 Ricca Edmondson
Special guest
Ricca Edmondson is emerita Professor of Political Science and Sociology at the National University of Ireland, Galway. She wrote her D.Phil. in Oxford, UK, and subsequently carried out research at the Max Planck Institute for Human Development, Berlin. She is currently working on international research projects on wisdom and ideas about virtue among older and younger people of different faith conditions, and on environmental wisdom. Her publications cover rhetoric and argumentation, the life-course and ageing, wisdom in medicine, interculturality and the sociology of the environment. These research areas converge in her work on theories of wisdom and methods of investigating it. Recent publications include Ageing, Insight and Wisdom: Meaning and Practice across the Life Course and chapters on wisdom in collections edited by Sternberg, Glück, Nusbaum, Duyndam and Machielse.
Ricca Edmondson has been a guest on 1 episode.
November 10th, 2020 | 44 mins 51 secs

big wisdom, constructivism, covid19, culture, ethnography, funerals, meaning, pandemic, practical wisdom, reflection, social distancing, sociology

Does wisdom reside in particular persons, or is wisdom more about what happens between people? And if wisdom does require a social context, what are the implications of our new social distancing habits since the rise of the pandemic? Ricca Edmondson joins Igor and Charles to discuss novel ethnographic approaches to the study of wisdom, the significance of Irish funeral rituals, new lessons from old Trojan horses, and the value of framing wisdom as a social construction. Originally recorded at the start of the pandemic, Ricca returned for a retrospective at the close of the episode, to share her opinions on the meaning of wisdom in these rapidly changing times, and in our future post-pandemic society. Igor muses about big and small wisdom, and Charles asks Ricca about the world after the pandemic. Welcome to the wisdom and pandemic episode!