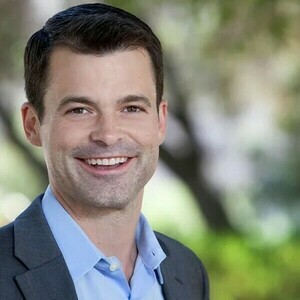 Robb Willer
Special guest
Robb Willer is a Professor of Sociology, Psychology, and Business at Stanford University where he is Director of the Polarization Social Change Lab and Co-Director of the Center on Philanthropy and Civil Society.
Willer's research uses scientific methods to identify effective ways to achieve social change in divided societies. Wherever possible, he works with partners to drive implementation of these strategies to help address important social problems in the world. Willer's scientific research uses a diversity of methods, including survey and behavioral experiments, computational analysis of large datasets, natural language
processing, fMRI, social network analysis, and various quasi-experimental methods. Willer has consulted for, or partnered with, a wide range of organizations, including the White House COVID-19 Response Team, the U.S. Surgeon General, the U.S. Department of Justice, the Bill and Melinda Gates Foundation, the Voter Protection Program, the Robert Wood Johnson Foundation, ideas42, and two presidential campaigns.
Willer's writing on polarization, democracy, elections, and other topics has appeared in the New York Times, the Washington Post, CNN, Scientific American, The Los Angeles Times, and Vox. He has appeared on The NBC Nightly News, Fox News, Morning Joe, 20/20, and NPR. His research has been covered globally by more than 100 media outlets including The Today Show, CNN, MSNBC, Fox News, The New York Times, The Washington Post, The Atlantic, Time Magazine, Science Magazine, NPR, and the BBC.
Willer's 2017 TED talk "How to Have Better Political Conversations" has been viewed over 2.9 million times. He lectures globally to corporate, governmental, and other audiences - including appearances at the Aspen Ideas Festival, Facebook, Twitter, and the Robert Wood Johnson Foundation. For speaking engagements, he is represented by The Lavin Agency.
Before coming to Stanford, Willer was a professor at the University of California, Berkeley where his class "Self and Society" was the highest enrollment and top-reviewed class at the university. In 2009, he was the sole recipient of the "Golden Apple," the only teaching award given by the UC-Berkeley student body.
Willer earned a PhD and an MA in Sociology from Cornell University and a BA in Sociology from the University of Iowa. Before becoming an academic, Willer worked as a dishwasher, line cook, construction worker, pizza delivery man, and a mover, among other things. He grew up in Kansas and South Carolina.
Robb Willer has been a guest on 1 episode.
April 10th, 2023 | 59 mins 36 secs

activist's dilemma, covid-19, emotions, happiness, matthew feinberg, meaning, metaperceptions, moral reframing, partisan animosity, philosophy, political persuasion, psychology, purpose, reasoning, robb willer, social science, well being, wisdom

How can you persuade someone who disagrees with you on everything? In this episode, we discover the secrets of political persuasion with Robb Willer, a leading expert on political persuasion and moral reframing. Igor grills Robb on the ethics of activism in social science, Robb defends his mission to make a difference in the world, and Charles is amazed to find out that he can fix his misperceptions with a few simple tricks. Don't miss this inspiring and ground-breaking conversation that will transform how you communicate with others. Tune in to Episode 53 now!