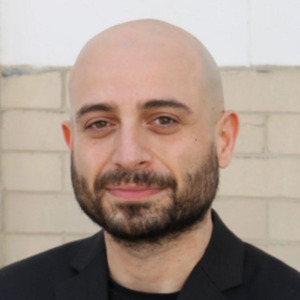 Sina Fazelpour
Special guest
Prior to my current position at Northeastern, I was a SSHRC Postdoctoral Fellow at Carnegie Mellon University's Philosophy Department, with secondary affiliation with the Machine Learning Department, working with David Danks and Zack Lipton. I received my PhD in Philosophy from the University of British Columbia, where I was advised by Christopher Mole and Evan Thompson. During my studies at UBC, I was a graduate research fellow at The W. Maurice Young Centre for Applied Ethics, an Instructor in the Cognitive Systems Program, and a UBC Public Scholar. Before philosophy, I did a bachelor's degree in electrical and biomedical engineering at McMaster University, and a master's in medical biophysics at the University of Toronto, during which I also worked as a researcher at the department of diagnostic imaging at the SickKids hospital in Toronto. Aside from academic work, I enjoy football (or soccer if you prefer), boxing and literature. Some of my translations and poems have appeared in The Antigonish Review, Frogpond, and Haiku 21: an anthology of contemporary English-language haiku.
Sina Fazelpour has been a guest on 1 episode.
August 5th, 2023 | 1 hr 4 mins

ai, algorithms, alignment, alphago, artificial intelligence, bias, chatgpt, constitutional ai, diversity, emotions, god's touch, happiness, large language model, lee sedols, llm, machine learning, meaning, philosophy, psychology, purpose, reasoning, sina fazelpour, social science, well being, wisdom

How can we make AI wiser? And could AI make us wiser in return? Sina Fazelpour joins Igor and Charles to discuss the problem of bias in algorithms, how we might make machine learning systems more diverse, and the thorny challenge of alignment. Igor considers whether interacting with AIs might help us achieve higher levels of understanding, Sina suggests that setting up AIs to promote certain values may be problematic in a pluralistic society, and Charles is intrigued to learn about the opportunities offered by teaming up with our machine friends. Welcome to Episode 55.