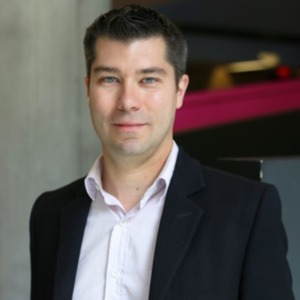 Stéphane Côté
Special guest
Stéphane Côté is Professor of Organizational Behaviour and Director of the PhD program at the Rotman School of Management at the University of Toronto. He received his PhD in organizational psychology from the University of Michigan. He studies how employees can use emotional intelligence to improve their well-being and performance, and how social class and economic inequality relate to prosocial behavior in social and organizational settings. He serves on the editorial boards of the Administrative Science Quarterly, Academy of Management Journal, and Personnel Psychology, and has served as Associate Editor of Emotion. He is an elected Fellow of the Society for Personality and Social Psychology and International Association for Applied Psychology. He teaches The Socially Intelligent Manager in the MBA program and seminars on organizational behavior and research methods in the PhD program.
Stéphane Côté has been a guest on 1 episode.
May 11th, 2018 | 1 hr 3 mins

culture, emotional intelligence, emotions, psychology, social psychology, wisdom

Are emotions simply bugs in the system that prevent us from taking wise decisions? Or do they play an essential role in guiding us towards the wisest path? In short, should we be like hyper-rational cool-headed Mr Spock, or more like the emotionally sensitive Master Yoda? How much can we even observe and guide our emotions as they unfold anyway? And are emotionally intelligent geniuses necessarily more moral than the rest of us? Stéphane Côté joins Igor and Charles to discuss the science of emotional intelligence, machiavellian deviants, emotional super-readers, deep-acting vs surface-acting emotional management, and why you can't hide your motivations from airport customs agents. Igor uncovers the mechanics of the jingle-jangle fallacy, Stéphane warns of the 'danger zones' highly empathic people enter when discussing the attractiveness of friends with their partners, and Charles finally understands why you shouldn't sit opposite someone you don't like in a team meeting. Welcome to Episode 4.