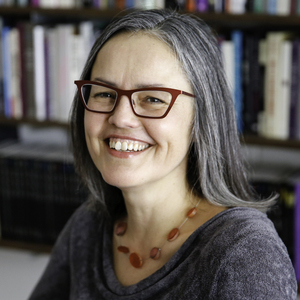 Valerie Tiberius
Special guest
Valerie Tiberius is the Paul W. Frenzel Chair in Liberal Arts and chair of the Philosophy Department at the University of Minnesota. Her work explores the ways in which philosophy and psychology can both contribute to the study of well-being and virtue. She is the author of The Reflective Life: Living Wisely With Our Limits (Oxford 2008), Moral Psychology: A Contemporary Introduction (Routledge 2015), and Well-Being as Value Fulfillment: How We Can Help Each Other to Live Well (Oxford, 2018). She has published numerous articles on the topics of virtue, well-being, and the relationship between positive psychology and ethics, and has received grants from the Templeton Foundation and the National Endowment for the Humanities.
(Image Credit: Lisa Miller)
Valerie Tiberius has been a guest on 1 episode.
October 29th, 2018 | 50 mins 4 secs

culture, psychology, social psychology, wisdom

Can philosophers and psychologists work together to guide us towards living wisely? In pursuing the good life, can too much reflection be dangerous? Might philosophers have downplayed the importance of getting lost in experience? Valerie Tiberius joins Igor and Charles to discuss positive illusions, values integration, bearing our own reflective survey, and the perils of excessive introspection. Igor has questions about the rise of the empirically-informed movement in philosophy, Valerie suggests humility is critical to friendship, and Charles wants to know how hit-moral-philosophy-comedy 'The Good Life' ever got commissioned. Welcome to Episode 9.