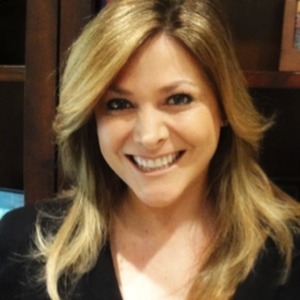 Wendy Berry Mendes
Special guest
WENDY BERRY MENDES, PhD, is the Sarlo/Ekman Endowed Professor in the study of Human Emotion and Director of Health Psychology at UC San Francisco. She completed her doctoral training at UC Santa Barbara in social and biological psychology and completed a post-doctoral fellowship at UCSF in psychology and medicine. Professor Mendes was faculty at Harvard University from 2004 to 2010 where she was named "One of Harvard Undergraduates' Favorite Professors" for five consecutive years. In 2010 she accepted her current position at UCSF.
Her research focuses on how the brain and body respond to emotion and stress states. Her methodological techniques include autonomic physiology, neuroendocrinology, and neuroscience. Research topics include effects of stress on decision-making and performance, differentiating types of stress states, discrimination and stigmatization on health, intergroup interactions, affect contagion, and effects of stress across the life span. She is the recipient of several career awards including the Society for Personality Sage award and Association for Psychological Science Spence award, as well as the winner of the Gordon Allport award for best paper on intergroup relations. She currently is a senior editor at Psychological Science, the Treasurer for the Society of Personality and Social Psychology and former board member of APS and President of the Society for Affective Science.
Wendy Berry Mendes has been a guest on 1 episode.
November 22nd, 2018 | 49 mins 35 secs

challenge response, culture, emotional contagion, heart rate variability, mind-body, mybplab, paced breathing, psychology, psychophysiology, social psychology, stress, threat response, vagal flexibility, vagal tone, vagus, wisdom

Is our capacity for wise behaviour determined not just by our psychology but also by our physiology? Is there such a thing as 'good stress', and how might our assessment of a situation reduce the chances of us 'choking'? And can our own bodies actually be physically affected by other people's emotions? Wendy Berry Mendes joins Igor and Charles to discuss the interaction between the psychological and physiological processes underpinning wise behaviour, exploring 'challenge vs threat' stress responses, vagal flexibility, affect contagion, and the physiology of social sensitivity and good judgement. Igor wants to know how to stay calm before dance competitions, Wendy shares tales of stressing out unsuspecting young mothers and their babies, and Charles learns of the hidden upsides to mind-body meltdowns. Welcome to Episode 10.