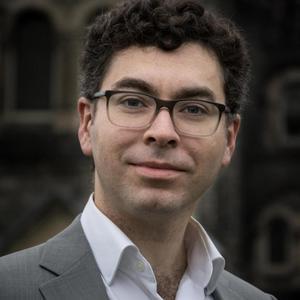 Igor Grossmann
Co-Host of On Wisdom
Igor Grossmann is a world traveller. Born during the downfall of the Soviet Union on a day of October revolution, and growing up in Ukraine and Germany, ever since childhood he has been wondering about how people make sense of complex social challenges. He has studied at the University of Freiburg in Germany and the University of Michigan in the US and is currently an Associate Professor of Psychology at the University of Waterloo in Canada. His work explores the interplay of sociocultural factors for wisdom in the face of daily stressors using a wide range of methods, including big data analytics, psychophysiology, diary surveys, and behavioural experiments.
Igor Grossmann has hosted 49 Episodes.
April 20th, 2018 | 1 hr 1 min

culture, intelligence, psychology, social psychology, wisdom

What's the difference between someone who's smart and someone who's wise? If you can you be intelligent without being wise, can you be wise without also being intelligent? If wisdom's so essential for taking good decisions, what's driving our exclusive obsession with intelligence? And which is really more helpful in our daily lives? Igor describes some surprising fighter-plane-based scenarios when wisdom is as useless as intelligence and Charles explains how open-ended questioning in the classroom comes with its own unique set of risks. Welcome to Episode 1 of the On Wisdom podcast.